DPA SC-4060 MINIATURE OMNIDIRECTIONAL MICROPHONE, HI-SENS
🔍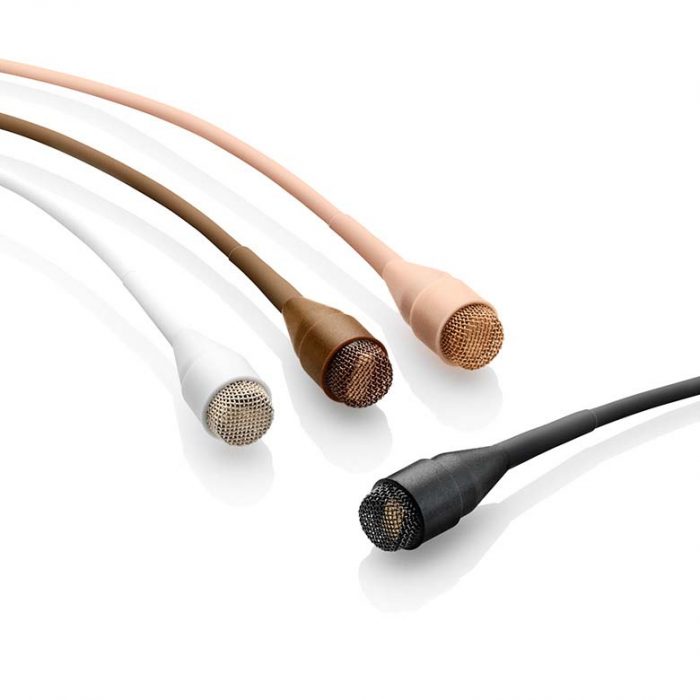 DPA SC-4060 MINIATURE OMNIDIRECTIONAL MICROPHONE, HI-SENS
描述
The d:screet™ 4060 Omnidirectional Microphone, Hi-Sens offers a very clean, detailed and natural sound quality.
Originally designed for use with wireless systems in theater, television and close-miked instrument applications, the d:screet™ 4060 Miniature Omnidirectional Microphone, Hi-Sens is highly unobtrusive. Because of its small size, it exhibits an exceedingly accurate omnidirectional pattern and therefore does not need to be aimed directly at the sound source to achieve quality pickup.
The d:screet™ 4060 Miniature Omnidirectional Microphone, Hi-Sens is available in four colors: black, brown, beige and white.
Flexible adapter system
The adapters for wireless systems give you flexible, simple and affordable possibilities. You are no longer bound to one wireless system. As circumstances change, you can just switch your adapter, instead of incurring the cost of a whole new microphone. And when you make the switch, you won't hear any loss or change in sound quality.
The d:fine™, d:screet™ and d:vote™ series of miniature microphones work with all leading wireless mic solutions, such as Lectrosonics, Sennheiser, Shure, Sony, Wisycom, Zaxcom and many more. DPA Microphones' ingenious adapter system is one of a kind in the industry. It protects your investment in fantastic sound for years to come.
Find the adapter that fits your wireless system.
Features
The product offers the following features
Extremely rugged and reliable
Exceptional audio quality
Low noise and high sensitivity
Large selection of accessories
Modular adapter system fits most professional wireless systems