🔍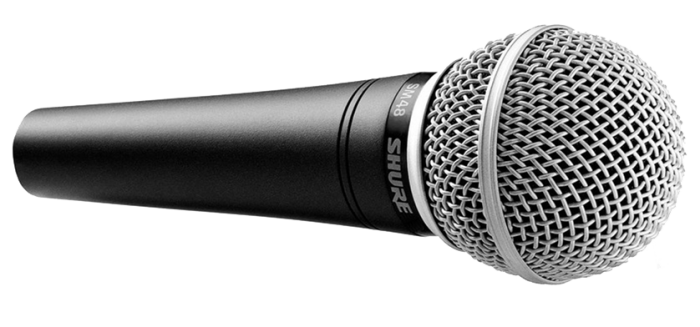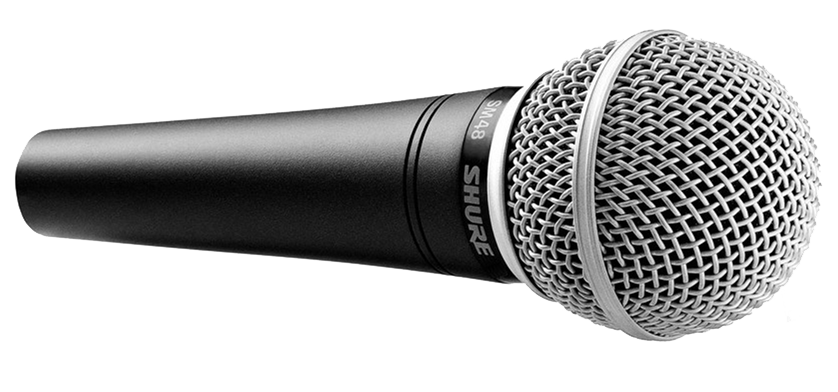 Shure SM48
描述

SM48
Vocal Microphone
A great performance microphone for lead vocals, backup vocals, and spoken word applications.
Features
The SM48 unidirectional dynamic microphone is a great performance microphone. It maintains a true cardioid pattern throughout its frequency range, ensuring high gain before feedback and rejection of off-axis sound.
The tailored frequency response is ideal for lead vocals, backup vocals, and spoken word applications. A presence rise brightens mid-range performance, and a low frequency roll off controls proximity effect.
The SM48 includes a shock-mounted cartridge, a steel mesh grille, and an integral "pop" filter.
Cardioid pickup pattern rejects off-axis sound and provides superior gain before feedback
Frequency response tailored for vocals, with brightened mid-range and bass rolloff to control proximity effect
Shock-mounted cartridge for exceptional ruggedness and reduced handling noise
Built-in "pop" filter that reduces explosive breath sounds and wind noise
Supplied stand adapter and carrying/storage bag
Lockable On/Off switch (Model SM48S only)
Legendary Shure quality and ruggedness
Mic Listening Lab
Specifications
| | |
| --- | --- |
| Type | Dynamic |
| Frequency Response | 55 to 14,000 Hz |
| Polar Pattern | Cardioid (unidirectional)-rotationally symmetrical about microphone axis, uniform with frequency |
| Output Level | Open Circuit Voltage: * -57.5 dBV/Pa (1.3 mV), *1 Pa = 94 dB SPL |
Additional specifications are available in the user guide.