Sommer Cable SC-SPIRIT @meter
🔍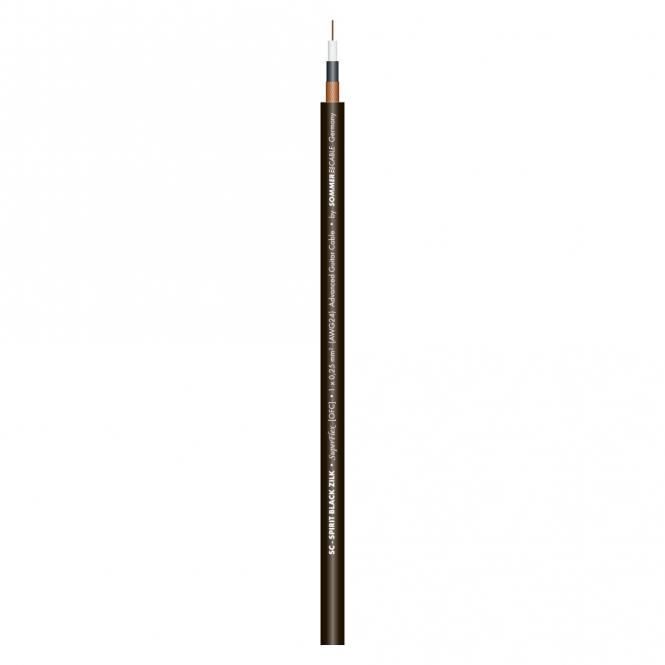 Sommer Cable SC-SPIRIT @meter
描述

Instrument Cable SC-SPIRIT BLACK ZILK; 1 x 0,25 mm²; PVC Ø 7,20 mm; black, semi-transparent
Self-respecting musicians …
rock with one of the most interesting guitar cables ever made. This soft, highly flexible guitar cable with its very attractive finish stands out by outward and inner values. It is sheathed by a thick 7,20 mm jacket in a velvety, semi-transparent BLACK ZILK jacket, which glides on the floor as lightly as a feather. We use concentrically stranded litz wires of oxygen-free class N6 Chile copper (OFC 99.9999%) and a GAS-INJECTED PE insulation which ensures a low-loss, neutral transmission.
The stranding angle of the shielding screen has been chosen with care so that hardly any friction points will occur at the overlying sleeve protection of the connector, giving the cable an extra long life.
With DIY configuring please bear in mind that the black carbon screen (on the white insulation) is conductive and must therefore be removed to avoid any earthing contact with the inner conductor.
Advantages:
Semi-transparent soft jacket design ensures a high number of bending cycles
Gorgeous velvet look with soft touch feeling
Dual shielding by flat helical Cu mesh and carbon semiconductor
High bending cycles
Zero-twist winding
Application:
High-end guitar cable for pure transmission even over longer distances
Perfect for the unbalanced studio cabling