🔍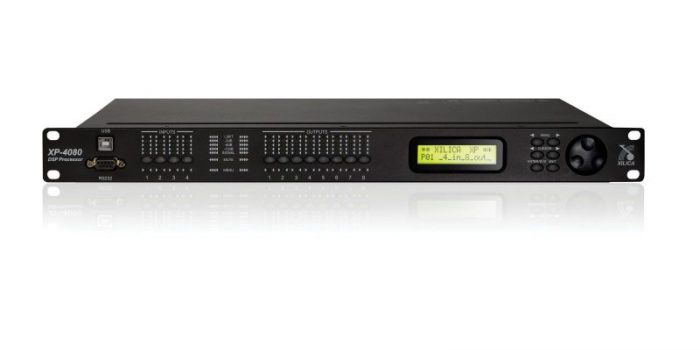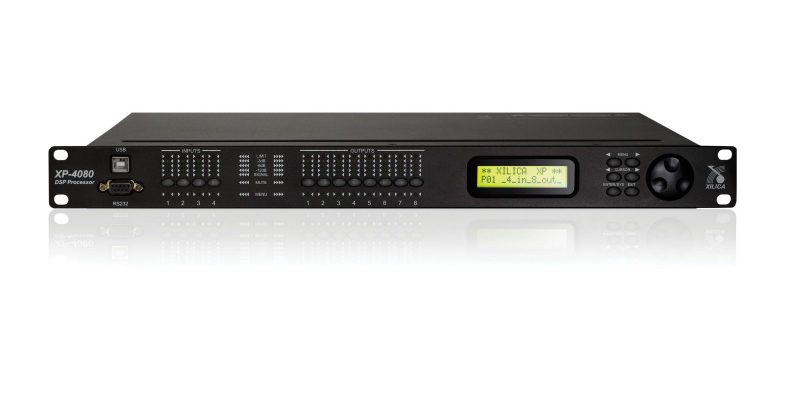 Xilica XP-4080
描述

Xilica XP-4080
Xilica XP-4080: 4 input, 8 output DSP for crossover, room and speaker EQ duties
Designed and engineered in Canada, the Xilica XP provides a comprehensive set of digital signal processing (DSP) functionality based on 24 bit / 96Hz converters and 40 bit floating point algorithms. Available DSP routines include IIR crossover filters, parametric EQ, graphic EQ, delays, levels, matrix mixing and polarity. The result is best in class audio and DSP performance that is used by a select band of "in the know" speaker companies including Procella Audio and Legacy Audio.
DSP Capabilities:
Matrix Mixer – any input to any output
Crossover – 2 for each input and output, from 6-48dB/Oct with choice of Bessel, Butterworth, Linkwitz-Riley types
Flexible EQ – 8 band for each input and output with choice of parametric, high shelf. low shelf and phase correction. Per EQ bypass
Graphic EQ – 31 band, 1/3rd octave EQ for each input with global bypass
Gain per input and output
Mute per input and output
Polarity per input and output
Delays – up to 640ms per input and output
Specifications:
24bit 96kHz converters with internal 40 bit DSP
XLR inputs and outputs
Setup via front panel controls or via XConsole software which runs on both Windows (PC) and OSX (Mac)
Front panel button for per channel muting
2 line LCD screen
USB, RS232 and ethernet control
Designed in Canada
1u rack mount chassis
2 year warranty
Alternative Xilica processors:
Xilica also manufacture the XP-2040 (2 input, 4 output) which offers more inputs and outputs and the XD-4080 which provides linear phase FIR and digital inputs/outputs.
XD models offer the following upgrades over the XP:
Linear phase FIR crossovers
Digital input / output
4 line LCD screen
Dedicated per channel front panel button for access to DSP settings